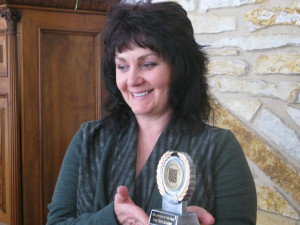 Lori is the creator of For You Glory Soaps, an artisanal beauty products line based in McHenry, Illinois.
As a cosmetologist and former salon owner, Lori discovered that many skin cleansers on the market today are loaded with unhealthy chemicals, detergents and preservatives.
Enamored with all of the wonderful botanicals and pure essential oils available led Lori to produce  a line of Organic Extra Virgin Handcrafted Soaps.  Small batch soap making is a healthily alternative to cleansers overloaded with chemicals and detergents.
For Your Glory product line has expanded from all natural organic bar soaps to organic liquid soaps, organic lotions, whipped body butters and lip blame, custom gift baskets and handcrafted tapestry music boxes for all occasions.