Philanthropy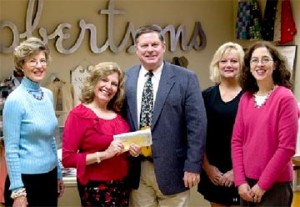 A portion of the proceeds from each Lake Forest-Lake Bluff Artisans Guild show benefits a selected local charity. In addition, members frequently donate their work to benefit other charitable causes.
These charities include:
Mothers Trust Foundation
CROYA
Lake Forest-Lake Bluff Historical Society
Ragdale
Montessori School of Lake Forest
Ronald McDonald Foundation
Lake Forest Symphony
Kenosha Symphony League
Lake Forest Academy
Lake Forest High School
Danny Joneson Fundraiser
Cystic Fibrosis
Woodlands Academy
St. Francis School
Lake Forest-Lake Bluff Chamber of Commerce
Gorton Children's Drop-In Center
LEAD and more…
Volunteers
We are grateful for the support of our wonderful volunteers who are not members but support our mission by donating their time to help staff our shows. Please CONTACT US, if you are interested in becoming a volunteer.
Sponsorships – New!
Area businesses are invited to support the work of the Guild by sponsoring shows and programs. To learn more about becoming a sponsor, please go to CONTACT US and request our Sponsorship Proposal.